PUSH IT ﹡ POP IT ﹡ LOCK IT ﹡ TWIST IT ﹡ PUSH IT ﹡ POP IT ﹡ LOCK IT ﹡ TWIST IT ﹡ PUSH IT ﹡ POP IT ﹡ LOCK IT ﹡ TWIST IT ﹡
PUSH IT ﹡ POP IT ﹡ LOCK IT ﹡ TWIST IT ﹡ PUSH IT ﹡ POP IT ﹡ LOCK IT ﹡ TWIST IT ﹡ PUSH IT ﹡ POP IT ﹡ LOCK IT ﹡ TWIST IT ﹡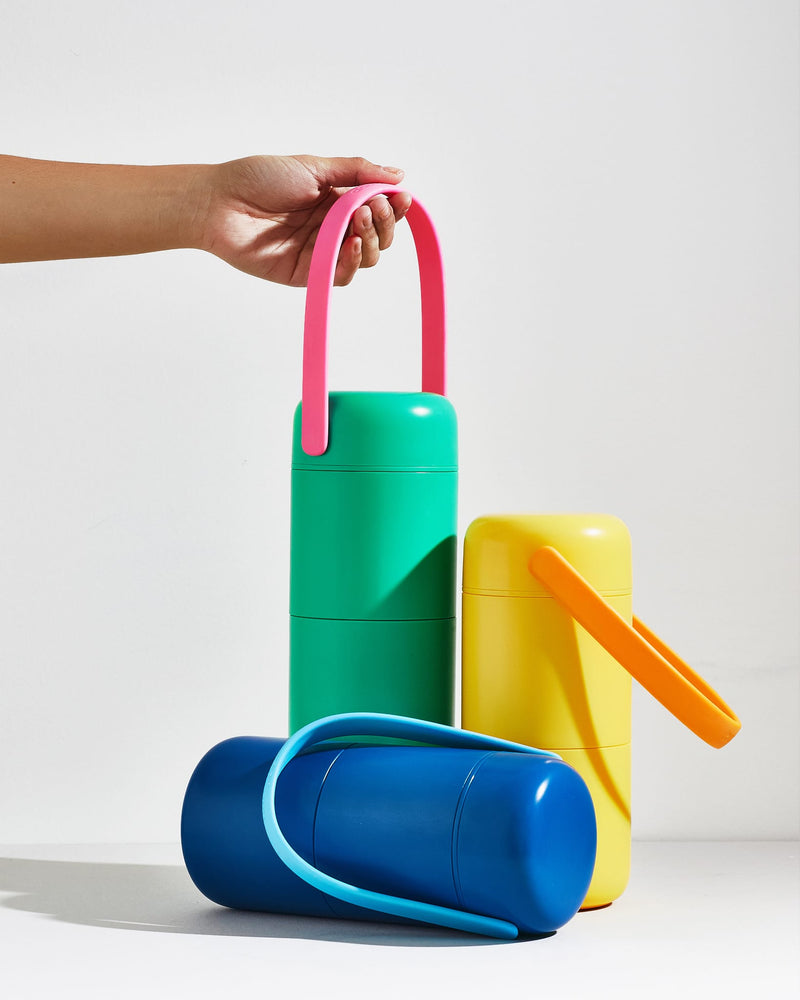 Mix & Match
Burrito Pop comes in a variety of colors with interchangeable straps. Swap one strap for another to build your favorite color combinations.
Grab & Go
Keeps your hands clean and your burrito warm, whether at your desk or on the go. Burrito Pop's lid even doubles as a sauce or salsa holder!
Made for every wrap
Whether you're eating a burrito, gyro, sandwich, or any other cylindrical snack, Burrito Pop's got you covered. At 3.5" in diameter, it's made for even the biggest monster burritos.
We bought a whole family set after our 5yo bit into the side of his burrito awhile back. We love it. Is it absurd? Yes. Does it bring me joy? Yes! Did it keep my burrito warmer? Yup. Did it hold my burrito and keep my hands cleaner and keep all my fillings inside? Double yes.
– Tiffany
I bought a burrito, put it in the burrito pop, and then biked across town to a nice vista. I take the thing out and it... it was great. It kept the burrito from getting squished and I really enjoyed not having to deal with a mess. Honestly worth the money.
– Jack
Yeah, this thing is pretty cool. I definitely get looks at the taqueria when I put my burrito in it. And best of all, it keeps my meal safe & warm for over an hour!
– Thomas
This was a perfect gift for me as a college student who frequents chipotle. I was able to pick up a burrito between classes and have it stay warm until I get back to campus.
– Court
Burrito Pop is very smart. It provides secure burrito storage with easy access for future consumption. The burrito elevator is an ingenious way to either keep the burrito at the correct height for eating or stored safely at the bottom. As Gandalf would say, "Keep it secret. Keep it safe." … Then eat your burrito.
– Max Z.
This is the second Burrito Pop I've purchased and my grandson and his wife LOVE them. They are stationed in Hawaii with the military and use these for the beach all the time.
– Robin W.
Microwave Safe
Warm up your leftover burrito with the lid off. Don't forget to remove the foil!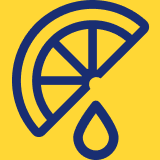 Dishwasher Safe
Clean your Burrito Pop by hand or place on the top-shelf of the dishwasher.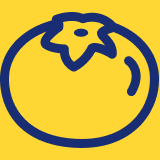 Recycleable & BPA Free
Made with food-grade materials that are safe & easy to recycle.
Designed to fit a standard 3.5" diameter wrap, Burrito Pop's patented burrito elevator lifts every tasty morsel with a simple twist, so you can savor each bite with just one hand.
Toppling toppings are a thing of the past: Burrito Pop keeps your loveable lunch upright and warm at the same time. Can't finish your meal in one sitting? Cap it, refrigerate it, and heat it up in the microwave (without the foil!!!) when you're ready for more.
Made from food-grade ABS plastic, acetal
9.25" Height x 3.95" Diameter
Microwave & dishwasher safe